Terms of Service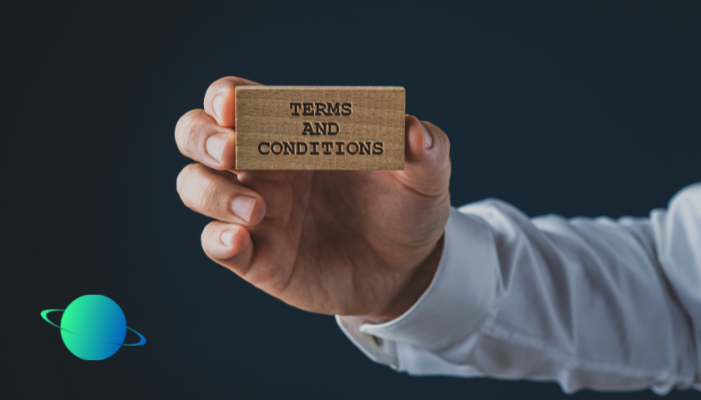 Last Updated: June 2021
TERMS OF SERVICE
This Terms of Service Agreement ( "Terms" or "Agreement" ) is a contract between you ( "User" , "you" or "your" ) and Colours Of India Centre UK Ltd trading as Planet One Exchange (together with its subsidiaries and affiliates, "Planet One", "we", "us" or "our"), operators of the website ("Planet One DEX" or " Site", currently available at www.planetone.exchange) that applies to your:
a. Use of Planet One DEX to buy or sell digital assets;
b. Creation of a non-hosted software wallet for digital assets;
c. Use of any other services offered by us (together, the "Services").
Please read this document carefully. It contains very important information about the terms of our services. By using our Services, you accept and are bound by the terms below.
THIS AGREEMENT CONTAINS A BINDING ARBITRATION CLAUSE AND CLASS ACTION WAIVER THAT IMPACT YOUR RIGHTS ABOUT HOW TO RESOLVE DISPUTES. PLEASE READ IT CAREFULLY.
THE SERVICES ARE NOT BEING OFFERED TO PERSONS WHO ARE LOCATED OR HAVE THEIR PLACE OF RESIDENCE IN ANY RESTRICTED JURISIDCTIONS, AS DEFINED IN SECTION 7.
Subject to these Terms, Planet One International grants you a limited, non-exclusive, non-sublicensable and fully revocable license to access and use the Services during the time that you are in compliance with these Terms.
1. Description of Services
We provide a convenient platform for buying and selling digital assets on the Tron blockchain. Users deposit their digital assets to the Planet One DEX smart contract, and through the site can buy or sell digital assets. The transactions occur from wallet to wallet and there are no holds of funds by the smart contract or Planet One. Users may use our platform to buy and sell digital assets using the Planet One DEX smart contract. Our Services do not allow Users to buy and sell their assets for anything other than assets on the TRC-20 network. That means we do not support the conversion of fiat currency to digital assets, or vice versa.
We charge a transaction fee for both parties involved in the trade and a gas charge to cover the gas expense of dispatching transactions (including withdrawals) to the Tron blockchain.
Planet One Dex is a non-custodial platform. This means we do not own, control, or take custody of any digital assets held by Users on the platform. Users maintain custody over their digital assets at all times.
2. Account Registration
By accessing or using the Services, you agree that you have read, understood and accept all of the terms and conditions contained in this Agreement as well as our Privacy Policy. You also represent that you have the legal authority to accept these Terms on behalf of yourself and any party you represent in connection with your use of the Services. If you are an individual who is entering into these Terms on behalf of an entity, you represent and warrant that you have the power to bind that entity, and you hereby agree on that entity's behalf to be bound by these Terms, with the terms "you", and "your" applying to you, that entity, and other users accessing the Services on behalf of that entity.
We may, in our sole and absolute discretion, without liability to you or any third party, refuse to let you use of one or more of our Services. Such actions may be taken as a result of a number of factors, including without limitation the failure to positively identify you, by legal/regulatory demand, or your violation of the terms of this Agreement. We may also temporarily suspend access to your Account if a technical problem so requires.
3. Identity Verification
When you apply for a Planet One Visa card, purchase a POI token or list a token, we will ask for your name, physical address, mailing address, date of birth, and other information that will allow us to identify you. When you complete a form on the Planet One Dex, you must provide us information that is accurate, complete, and current at all times. Failure to do so constitutes a breach of these Terms, which may result in immediate termination of your Account.
You also agree to provide us, when requested on an ongoing basis, with any additional information we or our service providers request for the purposes of identity verification and the detection of money laundering, terrorist financing, fraud, or any other financial crime, including without limitation, a copy of your government-issued photo ID or evidence of residency (such as a lease or utility bill). You authorize us to keep a record of such information and to make the inquiries, whether directly or through third parties, that we consider necessary to verify your identity or protect you and others against fraud or other financial crime, and to take action we reasonably deem necessary based on the results of such inquiries. When we carry out these inquiries, you acknowledge and agree that your personal information may be disclosed to regulatory agencies or our service providers, and these parties may take action using that information.
4. Security of your Wallet
No funds are held centrally by the Planet One DEX. All funds are stored and kept on your wallet which you connect to the Planet One DEX. As such, we do not know nor have access to the private keys to the digital asset wallets you use in connection with the Services. Therefore, you are exclusively responsible for maintaining the confidentiality and security of your Accounts or devices you use to access the Services. You are also responsible for maintaining the security of the digital asset wallets you utilize in connection with the Services, and for ensuring that no unauthorized person has access to your wallet files, its private keys, or any device that you utilize in connection with the Services.
We will not be liable for any loss or damage arising from your failure to protect your Account or your digital asset wallets.
5. Trading Terms
We provide Users with a platform that allows orders they enter to be connected with the orders of other Users. Orders may be partially filled or may be filled by a number of orders, depending on the trading activity at the time an order is placed.
A transaction on Planet One DEX may fail for several reasons, including without limitation a change in prices, order availability, or technical difficulties experienced by us or the Nodes. We make no representation or warrant that any transaction will be executed fully, or at all. We are, under no circumstances, liable for any loss or injury suffered by a failure of a transaction to complete properly or in a timely manner, including dispatching to the Tron blockchain. Further, we are in no way responsible for notifying you of a transaction failure, although you are able to see any such failures on the Site. You have full responsibility to determine and inquire into the failure of any transaction which you initiate.
The digital assets that are available for purchase through the Services may be subject to high or low transaction volume, liquidity issues, and volatility for potentially extended periods. WE MAY ALSO DELIST AN ASSET FROM TRADING ON PLANET ONE DEX AT ANY TIME, FOR ANY REASON, WITHOUT PRIOR NOTICE.
You acknowledge that while we are using commercially reasonable methods to provide trading availability and pricing data to you through our Services, we do not guarantee that the Services will be consistently available. You agree that you assume all risks and potential losses associated with digital assets being delisted, price fluctuations, or differences in actual versus indicated prices.
6. Restricted Activities
In connection with your use of the Services, you will not:
a. violate or assist any party in violating any law, statute, ordinance, regulation or any rule of any self-regulatory or similar organization of which you are or are required to be a member through your use of the Services;
b. engage in any trading activity which, in our sole discretion, amounts to or may amount to market abuse including without limitation pumping and dumping, entering fictitious transactions or wash trading, front running, bear raiding or engaging in disorderly market conduct;
c. infringe upon our or any third party's copyright, patent, trademark, or other intellectual property rights;
d. take any action that imposes an unreasonable or disproportionately large load on our infrastructure or that of our Nodes, or detrimentally interfere with, intercept, or expropriate any system, data or information;
e. transmit or upload any material to the Site or to Nodes that contains viruses, Trojan horses, worms, or any other harmful or deleterious programs;
f. otherwise attempt to gain unauthorized access to or use of the Site, Nodes, or computer systems connected to the Site; or
g. engage in any behavior which violates this Agreement or is otherwise deemed unacceptable by us in our sole discretion.
7. Restricted Jurisdictions
The Services are subject to all applicable export control restrictions, and, by using the Services, you represent that your actions are not in violation of such export control restrictions. Without limiting the foregoing, you may not use the Services if you are (i) a resident, national or agent of Crimea, Cuba, Iran, North Korea, Syria or any other country or region to which the United States embargoes goods or imposes similar sanctions ("Restricted Jurisdictions"); (ii) a resident, national or agent of the U.S. states New York and Washington; (iii) a member of any sanctions list or equivalent maintained by the United States government ("Restricted Persons"); or (iv) you intend to transact with any Restricted Jurisdictions or Restricted Persons.
Furthermore, you cannot purchase the POI token if you reside in the United States. Purchase applications for the POI token from residents in the United States will be rejected and any funds will be refunded back to the original wallet address. 
8. Risk Disclosures
Trading digital assets is risky and you should never trade more than they can afford to lose. The following list of risks associated with digital assets and the Services is not exhaustive.
Risks of trading in digital assets
Digital asset prices are highly volatile and trading in digital assets is extremely risky. In addition, factors beyond our control may affect market liquidity for a particular digital asset, such as regulatory activity, market manipulation, the acts or omissions of the issuer of the digital asset, or unexplainable price volatility. We may also determine it is in the best interest of Users to suspend trading in a digital asset for these reasons. By using the Services, you accept the risk of trading digital assets. In entering into any transaction, you represent that you have been, are, and will be solely responsible for making your own independent appraisal into the risks of the transaction and the underlying digital asset.
Our listing of a digital asset does not indicate approval or disapproval of the digital asset's merits as an investment or a technology. We give no warranty as to the suitability of the digital asset traded under this Agreement and assume no fiduciary duty in our relations with you. You must conduct your own due diligence when determining whether to buy or sell a particular digital asset. If you choose wisely, we will not share in any portion of your gains. Likewise, if you choose poorly, we will not bear any portion of your losses.
No brokering transactions or provision of investment advice
We provide an execution-only service. We do not broker transactions on your behalf, advise on the merits of any particular digital assets, transactions, or associated risks, or provide any other financial, investment or legal advice in connection with the Services. To the extent that we do provide trading data, post market commentary, articles, or make social media posts, the act of doing so is incidental to your relationship with us and such information may not be considered as investment or financial advice and should not be construed as such. ANY DECISION TO BUY OR SELL DIGITAL ASSETS IS SOLELY THE USER'S DECISION AND WE WILL NOT BE LIABLE FOR ANY CONSEQUENT LOSS.
No promise of liquidity
The ability for you to buy or sell digital assets on the Planet One DEX is contingent on there being a counterparty willing to buy or sell the same digital asset. We make no promises as to the timing or availability of buying or selling digital assets on the Site. We reserve the right to change, suspend, or discontinue any aspect of the Services at any time and in any jurisdiction, without notice and without liability. This includes, without limitation, the absolute discretion to list and de-list digital assets available for trading at any time. We are not required to provide advance notice of delisting.
You acknowledge and agree that digital assets and/or features available in one jurisdiction may not be available for trading or to access, as applicable, in another.
No guarantee of continuous access to Services
We do not guarantee continuous, uninterrupted or secure access to any part of the Services, and operation of our site may be interfered with by numerous factors outside of our control, including regulatory reasons and issues with the Tron network. We will make reasonable efforts to ensure that transactions are processed in a timely manner, but we make no representations or warranties regarding the amount of time needed to complete transactions.
9. Fees
For every transaction, a fee of 0.2% is automatically taken by the Planet One DEX. In addtion to the transaction fee, you may also have to pay gas fees so please ensure you have enough in your digital wallet before placing the transaction to avoid failures. 
10. Taxes
It is your responsibility to determine what, if any, taxes apply to the payments you make or receive, and to collect, report, and remit the correct tax to the appropriate tax authority. We will make any tax withholdings or filings that we are required by law to make, but we are not responsible for determining whether taxes apply to your transaction, or for collecting, reporting, or remitting any taxes arising from any transaction. We encourage you to speak with your personal tax advisor regarding the tax implications of your use of the Services.